---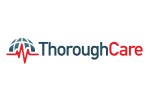 More than ever, it is important that providers and patients remain engaged. Patients can keep their chronic conditions well-managed through various Medicare programs, all from the comfort of their own home. Providers receive profitable reimbursements from CMS for offering these programs.

With ThoroughCare, organizations will have an easy-to-use solution for Medicare's most profitable reimbursement programs. The core of our platform is a "patient-centered care plan". Clinical users will be guided through our "clinician-friendly" care plan assessment which creates your patient's care plan in real time.
Our clinical content, written in-house, will walk your staff through creating goals, identifying barriers, selecting outcomes and establishing interventions. We cover all the topics required by CMS for their most popular preventive and wellness programs like Chronic Care Management (CCM), Behavioral Health Integration (BHI), Annual Wellness Visits (AWV) and Remote Patient monitoring (RPM).
For Allscripts' clients, many of the topics in the care plan will be pre-populated with information from the patient's chart (ex: conditions, medications, allergies, labs and vitals).
Since many of the programs require a specific amount of time each month (Ex: 20 mins / month for CCM), the platform features stopwatches, time logs and other reports to ensure that work has been completed. Accessing ThoroughCare is simple and easy. There's no excuse for any organization to miss out on these high-paying programs that will have a positive impact on your quality measures and patient satisfaction.